Traces in the Lusatian sand
Reiseziel: Deutschland - Europa
Beschreibung:
Recommended by Greenpeace!
The original! Competent and value neutral!
The most extensive of these tour series in Lusatia!
It illuminates all aspects, from sitting in the wolf area, to the lore, herding and, of course, the living space of Lusatia in general!
There are no comparable tours throughout Germany. Greenpeace rated our tours in the spring of 2013 as highly recommended.
There is a unique opportunity for a few days to immerse yourself in the world of wolves and to accompany the scientific work of wolf biologists on site. Experience first-hand what wolf protection means in Germany and get up-to-date information on wolf research first-hand.
Extensive knowledge about the life of the Lusatian wolves and the relationship between wolves and humans can be found in this wolf tour by local, passionate and very competent tour guides. Objectively approaching the subject of wolves is our concern and to illuminate all aspects …
We visit various wolf territories, have the opportunity to discuss the wolf theme with different people and discover some of the most beautiful corners of Lusatia.
With a bit of luck, you may hear wolves howling or even watch wolves on one of the tours, but such encounters are rather rare coincidences and are not enforced. However, it is just such beautiful coincidences that make our wolf tours an unforgettable experience. But even without direct contact with wolves, you will take home exciting and lasting memories.
Here you will find a professional page "Around the Wolf": Kontaktbüro Wolfsregion Lausitz
Film clip by Stephan Kaasche during one of our tours there was a spontaneous wolf watching.
Details
Dauer:
3 Tage
Vorkommende Tier-, und Pflanzenarten:
Wolves, deer, wild boars, many species of birds, foxes …
An-, Abreiseort:
Meeting point in front of the pension "Zum Hammer", Hammer 9, 02979 Spreetal / OT Hammer (Neustadt)
Transfer:
As we travel to different areas during the tours, please let us know how you will arrive, whether by train (train loop), car, … so that there are sufficient places available in the existing vehicles.
Car driver: The fastest way for your individual journey to the meeting point by car you will find here.
Coming by train: The Reiseauskunft der Deutschen Bahn shows you the train timetables to the train stations Schleife or Spremberg. The meeting point is best reached from the station Schleife. (10 minutes from Schleife, 20 minutes from Spremberg).
Taxiunternehmen vor Ort: Taxi Michallek (03563 9 22 22 ), Taxi Schymanowski (03563 4830)
Teilnehmerzahl:
4 bis 6 Personen
Anforderung:
Übersicht
Toursprache:
Deutsch
Ausrüstung:
weatherproof clothing (onion principle, so rather thinner wind and rainproof jacket with warmer layers combine), preferably not crackling noisy

Cap against sun or rain

Mosquito repelllent or sunscreen creme


Hiking boots (worn in)

Pencil and paper

1ltr drinking bottle

Binoculars if available

daypack

flashlight

Seat cushions for outside

Camera

Who likes: snacks like chocolate, biscuits, trail mix, … for between meals
Mindestalter:
Einreisebestimmungen:
valid ID, for participants outside Germany, please inform yourself at your respective foreign office.
Weiteres:
Please be at the meeting point by 5pm, or let us know when you come later. As we travel to different areas during the tours, please let us know how you will arrive, whether by train (train loop), car, … so that there are sufficient places available in the existing vehicles.
Tour end is against 14 clock basically at the pension Zum Hammer.
Bring dogs: The bringing of dogs is possible by arrangement
Reiseversicherung:
​Reiseversicherungen-Perlenfänger
Video(s):
Ablauf
Day 1:
At 5 pm the wolf tour starts in front of the guesthouse "Zum Hammer". As a start, a lecture on the biology and return of wolves to Germany is provided, which among other things conveys the current basic knowledge of wolf research.
Day 2:
Immediately after breakfast we make an excursion to the edge of the Nochten opencast mine to Nochtener wolf pack. This pack includes the military training area Oberlausitz, the Reichwalde opencast mine and the eastern re-cultivated area of the Nochten mine. We are in the nature all day, looking for the wolves and looking at their tracks. We take a break on the way to eat and relax in nature. Akita-Mix Bobby or Cati´s dog Isla will accompany us on our tours, they had already found wolf markings and wolf prey and may bring us on the right track. In the evening there is the possibility for a nature observation in a area of the Lausitzer Wolfsrudel. Really seeing a wolf can happen, but it is very rare, but other wildlife are more common there.
Day 3:
Today we drive together to Rietschen to visit the wolf exhibition. Here is also the seat of the contact office "Wolfsregion Lausitz" which is responsible for the public relations in Saxony. Then we make an excursion to the Daubitzer or Nieskyer pack and deepen the newly gained knowledge in tracking. Tour end at 14 o'clock.
Ansprechpartner / Tourguide
Tourguide
Kein Tourguide vorhanden
Ansprechpartner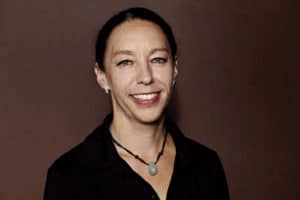 Sabine Bengtsson
Sabine Bengtsson bereist seit Mitte der 90-Jahre regelmäßig die Welt und hat bislang 57 Länder bereist. Ihre Leidenschaft und Kenntnisse über das Reisen und dem Natur-, und Artenschutz sowie der persönliche Kontakt zu den handverlesenen Partnern vor Ort garantieren den Kunden unvergessliche und einzigartige Naturerlebnisse. Bei diesen stehen besonders Authentizität, Nachhaltigkeit und der Respekt im Vordergrund. Perlenfänger unterstützt durch die Touren lokale Artenschutzprojekte und ermöglicht durch die Naturführer/Biologen vor Ort, den Teilnehmern auf eine kompetente, positive Art und Weise die Zusammenhänge, die Schönheit und Einzigartigkeit, aber auch die Verletzlichkeit unser Erde hautnah erleben zu lassen. Sabine Bengtsson bereiste bisher Neuseeland, Australien, Fidji Inseln, Hawaii-Inseln, USA, Mexiko, Kanada (West-, und Ost), Alaska, Japan, Indien, Skandinavien, Arktis und fast ganz Europa. Sie hatte auf diesen Reisen bereits viele außergewöhnliche und berührende Begegnungen mit Wildtieren. Kontakt
Artenschutz
To protect the animals and nature, we initiate and support conservation projects together with our partners, which are directly supported by a part of the travel price.
Basically, individual tour dates from 4 – 6 people for permanent groups are possible at any time! Do not hesitate to contact us if you are at least 4 people!
599 € per person for the 3-day tour with a minimum of 4 participants – maximum 6 persons
Accommodation: You want an overnight stay?
Our recommendation is the pension "Zum Hammer", with which we have been working together for years. It is located in the middle of the Wolf area and offers regional and delicious cuisine. There is also our meeting place!
They offer:
Overnight stays in a double or single room with shower / WC / hairdryer / satellite TV / telephone / internet via W-Lan
Participants can have breakfast there, get a packed lunch for the day, or have dinner. Bringing dogs is possible at an additional cost. (Please check with us beforehand as the wolf biologists have their dogs with them on the tour)
The guesthouse also offers a transfer from / to the train station in loop. Tour end is basically at the pension Zum Hammer. If you want to go to another train station, there is the possibility to take a taxi there!
If the pension is fully booked, here are some alternatives that you can contact:
Sorbenscheune, Ph. 0049-35727 / 50580, Hammer 10, 02979 Spreetal OT Neustadt
Pension Zum Bachstein, Ph. 0049-35727 / 50392, Dorfstr. 10, 02979 Spreetal OT Neustadt
Schlangenkrone in Schleife, Ph. 0049-35773 / 735320, Friedensstr. 65, 02959 Schleife
Paulos Pension and Landgasthof, Ph. 035773 / 70819, Edelstraße 54
, 02953 Groß Düben OT Halbendorf
Included:
+ Lecture
+ Transfer during the tour
+ Excursions
Hier haben wir einige hilfreiche und wichtige Links zusammengestellt, die allgemeine Punkte des Reisens beinhalten:
Es kommt immer wieder die Frage: Brauche ich eine Reiseversicherung?
Wir antworten dann darauf: Wenn nichts passiert, hätten Sie keine benötigt, doch wenn der Fall eintrifft, dann sind Sie froh darüber!
Es ist eine Geschmacksfrage. Ich bin eher ein Versicherungsmuffel, habe jedoch auf meinen Touren immer eine Reiseversicherung. Einfach auch deshalb, weil es viel mehr Geld kostet, wenn mal etwas passiert, als die Prämie zu zahlen. Diese sind im Verhältnis lächerlich dazu.

Wir arbeiten mit der Hanse Merkur zusammen, die für Perlenfänger Versicherungspakete zusammen gestellt hat. Es sind hervorragende Reiseversicherungsspezialisten. Wenn Sie unsicher sind, vermerken Sie dies bei der Terminanfrage, wir helfen gerne weiter. Oder gehen Sie auf den Link, Sie können sich dort auch zunächst nur informieren, ohne den Buchungsvorgang abschließen zu müssen. Für alle die wissen, was sie wollen, können Sie in einfachen Schritten die Reiseversicherung ganz leicht online buchen:
Link zum Buchungs/Infotool der Hanse Merkur

– PDF zur allg. Preisübersicht

Sie möchten auch die Planung und Buchung Ihrer An-, und Abreise, oder Anschlusstage einem Profi überlassen?
Bei uns kann der Kunde selber entscheiden, wie er die An-, und Abreise organisieren möchte. So können Sie flexibel Anschlusstage einplanen. Möchten Sie jedoch die Planung und Buchung Ihrer An-, und Abreise, oder Anschlusstage ebenfalls einem Profi überlassen? Perlenfänger empfiehlt dazu, sich an Susanne Luth, Inhaberin von Anytime Reisen, zu wenden.
Ein Anruf oder eine E-Mail reicht, um Ihre Wünsche an sie zu richten. Mehr dazu erfahren Sie hier!
Kundenfeedback
Would you like to share your experiences with others? Write to us
Hello, Mrs. Bengtsson,
I wanted to thank you again for the great short break in Lausatia. The days were really relaxing and recharged the "Akku's" well.
At the same time, I once again got the chance to spend more time in nature, which unfortunately does not happen in the hustle and bustle of everyday life. With Cati and Stephan we had two excellent companions who introduced you to the topic of wolves in Germany and Lausitz in a very interesting way. The tips and your personal recommendations for the equipment were very helpful. Unfortunately, we have not seen the wolf, but many other animals of the forest. Great snapshots of a fox we could do in a morning wildlife observation, what I am looking forward to animal. My personal highlight was the wildlife observation on the last day. A dreamlike sunrise with simultaneous awakening of the forest. From the vantage point, the entire renatured opencast mining area was overlooked, and with occasional clouds of fog that appeared again and again, this was a special moment (very beautiful photos were taken here as well). If I look at the pictures, I would most like to get back into my car and drive to Lusatia. Finally, I can only recommend to anyone who wants to get away from everyday life and at the same time want to experience something in nature, to experience such a tour. It's definitely worth it and I'll definitely do it again. But then more than four days, because unfortunately they were over too fast. For the good organization and the smooth process as well as the personal advice again a heartfelt thank you. Bye for now! René Schmidt
Hello, Mrs. Bengtsson,
Already on the arrival on Friday we felt at the pension "the Hammer" well received. Already on the first day we took a little walk. The area around the pension is beautiful and wild. We come from the Allgäu, even here are wild and quiet areas as in Lausatia unthinkable because of the density of population.
On Saturday we met Kati, Stephan, Leika and Bobby. The information we got from both in the form of a small lecture was very interesting and the two of them were able to explain it in a relaxed, funny way. Afterwards, the two showed us some places where wolves were already seen. A big thank you to Kati for taking the time to spend a few hours with us despite her parental leave.
In the evening we drove to a viewing site, where Stephan had seen wolves more often. There we did not see any wolves that evening, but a white-tailed eagle, cranes and deer. Just the knowledge, they are there somewhere, was exciting and something very special.
The next morning we got up at 4 o'clock to go back to the viewing point.
We experienced real natural dramas on this day. A small boarling drowned in a lake because he could not follow the rotting. Cranes flew wild and were in a mating mood, rabbits hopped over the former opencast mining area and a pair of white-tailed eagle warmed themselves in the first rays of sunlight of the day. But that was not enough, suddenly someone said "Wolf" and then it started. Everyone struggled with the binoculars with Stephan's "professional equipment" for the sighted wolf. It took half an hour before he reappeared and with him two other wolves of the Lakeland pack. They played, ran back and forth, relieved themselves, pursued the eagle. We could certainly watch the wolves for at least 25 minutes. I was very moved to see this graceful animal in freedom and could have watched it forever. Here again we would like to thank Stephan in particular, who went to so much trouble and took the time to make this possible for us.
In the afternoon we drove to a former military training area and found there a wolf faeces like in a picture book … in the middle of a crossroads. Stephan explained to us what you can find out and what the researchers are doing when they discover an avoidable wolf's loot. We learned a lot about the work of researchers and biologists. Like in the picture book the traces of the wolf were in the sand. Stephan explained how to tell if there are wolf marks or not. But he also said that nobody can tell 100% exactly whether it is a wolf or a big dog.
I gave my mother this birthday's birthday and thanks to Stephan this weekend was exactly what I was hoping for. Thank you for making it possible for my mother to see this dream of seeing a wild wolf. You are great!!!!!!!
Alexandra and Monika (April 2017)
Dear Mrs. Bengtsson,
We, my husband and I were the only participants, because 3 people had to cancel at short notice. We enjoyed the tour very much. Stephan and Clemens have given us a lot of interesting information about the wolves, other animals and the environment. We can only recommend both. We did not see any wolves, but found traces and wolf faeces. Much about their behavior, the herd protection, which is also at the same wolf protection experienced. Many animals were observed, deer during the rut, sea eagles, cranes, wild boars, etc. We also visited the herd protection dogs. It was great. We were also pleased that Stephan had his dog Bobby with him. We would repeat the tour at any time.
Best regards
Jeanette and Daniel Leu Müller (September 2016)
Hello Sabine,
It was wonderful and luck found us for a few very exciting seconds.
Seeing a wolf and not just hearing from Him is a strong feeling. Even the decision to go alone with Cathi alone through the forest was right, so we could be much closer to it.
Greetings and happy holidays
Reiner (December 2015)
Dear Mrs. Bengtsson,
It was a very interesting tour, even though unfortunately we did not see a wolf. ;-) We have learned a lot about wolves and their tracks and had a lot of fun, not least because of Ayla, the young dog of Cati, of which Patricia was simply thrilled! Great was also the small group size of only four people, we felt very comfortable. The beautiful mild, sunny weather has certainly contributed to the success of the tour.
From Stefan, who was on Saturday, we have also learned many interesting things about wolves and other animals living in Lusatia. In addition to being able to experience the work of a film team live, I found it exciting that it was a very special experience. The "extra sweet" was so well worth it!
Best regards
Barbara Schmitz-Malik
Dear Mrs. Bengtsson,
Thank you very much for sending the beautiful pictures!
I am very, very happy to have participated in the wolf tour – it was a great experience! For me, who loves the wolf, it was a nice experience to move in the nature and world of the wolf, to walk in his footsteps and to be close to him in a certain way. He did not show himself to us this weekend, but that was to be expected and it has something reassuring to know that he has the opportunity to stay hidden. After all, it is his habitat and I was pleased to be in this guest.
Much of the success of this wolf tour was contributed by Cati and Stephan, our two wolf specialists. They have explained and told us a lot of interesting, interesting and exciting things and I was able to personally take a lot of this weekend with them. They do a great and admirable job, I wish them that they can carry on and their commitment still bears many fruits. Also in the group itself, I felt very comfortable, it was very consistent.
I would definitely like to come back to Lusatia, a beautiful area with a fantastic nature and wildlife. I would like to thank you for the great time and would recommend such a tour at any time.
Best regards, Friederike Simon
The wolf tour was a very intense experience for me. We were a small group of people interested in lay wolf, but the three wolf experts took us seriously and gave us a lot of knowledge, with great passion and a heartfelt commitment. The excursions in glorious weather have made a lot of fun.
My expectations in this tour have definitely been exceeded.
von Antje Babendererde
A thank you to you and your colleagues for these insightful, sometimes even entertaining days. There have not been many days in my life that I've learned so much, and in a way that's as sustainable as this one.
Irene Teichmann
Dear Mrs. Bengtsson,
Even if everyday life has overtaken us again, we often think back to the beautiful days in Lusatia. We have learned a lot of new things this weekend about these fascinating but very shy animals. Unfortunately, our tiny hope of seeing her "in nature" did not come true. Nevertheless, this weekend was a very nice and unforgettable experience for us. Getting up early at 5 o'clock (!) On the weekend to watch the Lusatian seascape awaken one evening later – armed with binoculars – has already impressed us. Cranes welcomed us. Cati and Stephan went out of their way to provide us with lots of information especially about wolves, but also about all the wildlife in the area. After a short time we also knew deer, stag and wild boar tracks. The talk about wolves in Lusatia in the evening was also very exciting. On the excursions through the pine forests and heathland, to the "White Mountain" and along the flooded opencast mining landscapes, we discovered a lot of tracks in the sand, also wolf tracks, but already older and washed out by the rain. On Sunday, on the way back, we have a fresh wolf track and the realization that a wolf has just passed us. They just like to stay "invisible". Thanks to Cati and Stephan for this great weekend!
Greetings from the Bördekreis  Steffen and Carina Döring